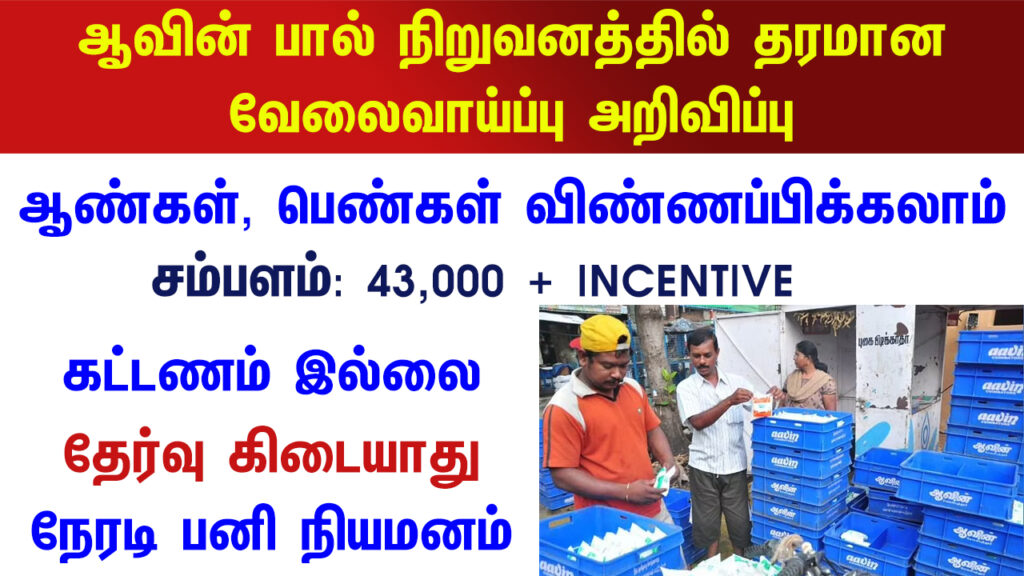 Aavin Milk Company
The government of Tamil Nadu has released temporary job vacancies in the Aavin Milk Company. Feel free to apply for this job if you are fully qualified to apply for this job. Thanjavur District Cooperative Milk Products Union Limited is the company that can provide you with this job. People from any district can apply for this job, including Thanjavur, Tiruvarur, Nagapattinam, and Mayiladuthurai, only people from the district can apply for this job.
Tamil Nadu Department of Aavin Milk Company Recruitment Details:
1. As this is a live interview you can only appear in person for selection.
2. Don't forget to bring all your education certificate and interview certificate and driving license when you come in person.
3. At the time of the interview, carry all the above-mentioned information along with a photocopy and original certificate.
Download Pleaseஇந்த வேலை கிடைக்க வாழ்த்துக்கள் நண்பா...